The Selfless Life

As with most women of her era, Barbara Goble devoted most of her life to serving others: her country, her husband, her children. Today, as a resident at Perley Health, she's pleased to accept the occasional help from others, although she sometimes feels a little uneasy about it.
"I grew up in a different time," she says. "God, king and country came first, followed by family." She was born Barbara Jean Amey in 1924 to a working-class Montreal family of seven children. Dad worked for Canadian Pacific Railway. Barbara landed her first job in the office of a clothing factory.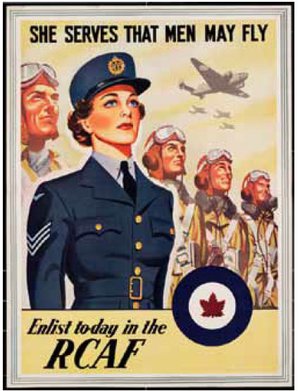 One day, she saw a large RCAF-recruitment poster downtown and decided to enlist. "I can still see that poster in my mind's eye," she recalls. "It said 'She serves that men may fly' and it showed a young woman in uniform. The image was so appealing to me and so was the idea of getting away from home and out of Montreal."
Barbara ended up being the only one in her family to serve during the Second World War. She took a bus up to RCAF Station Rockcliffe (Ottawa) and completed basic training. Barbara adapted to both the good and bad of life in the air force.
"I remember that the letter the RCAF sent me started with 'please report,'" she says with a smile. "That was the last 'please' I heard from the air force for more than a few years." Barbara was posted to an office job, sorting mail and doing administrative work at #5 Temporary Building—the future site of Ottawa's courthouse, where she would work many years later.
She lived in a barracks on Elgin Street and often went home on weekends. "I was a little disappointed, because I'd hoped for a posting further from home," she recalls. On VE Day, Barbara joined the massive party along Sparks Street. "Good thing the military police weren't around, because many of us were likely guilty of being 'drunk, disorderly and refusing to fight,'" Barbara jokes.
Determined to travel, Barbara pulled a few strings to earn a spot in a court-stenographer's course in Calgary. As part of the decommissioning effort, the Government of Canada contributed toward the cost of education for those who had served. To make ends meet, Barbara worked as a waitress, living at the YWCA while she finished her studies.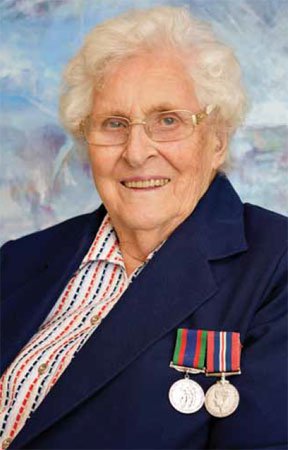 Barbara Goble
"Just about every night, some man at the diner would ask to take me home—others were not even that polite," Barbara says. "My standard answer was 'come back when you're sober.'" One day, an ex-serviceman by the name of Max Goble did come back sober and walked her home.
"He always said that it was the biggest mistake he ever made," Barbara laughs. They began to date, going to baseball games and eventually to dinner with Max's parents. He was studying to be a motor mechanic. Max's war-service record was singularly heroic: he saw action in the Battle of Britain, as well as in Italy, Sicily, France and Holland.
An infantryman, he suffered a shrapnel wound during the Battle of Ortona—the bloodiest battle for Canadians during the Italian campaign. After recovering in a Rome hospital, Max went back into action and participated in the Liberation of Holland.
Barbara and Max married in Calgary in 1946; she worked as a clerk at Woolworth's, he got a job at a local garage. They moved a few times before settling in Ottawa, where Barbara got a job at Atomic Energy of Canada and Max initially found work in a local garage. He later landed a job in the boiler room of the Rideau Veterans' Hospital, where he worked for 33 years.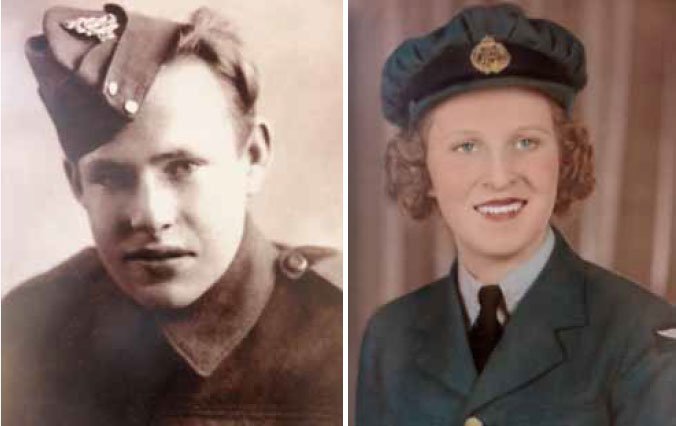 Enlistment photos of Max and Barbara (née Amey) Goble
Barbara eventually joined a law firm as a stenographer (worked for province as stenographer). They bought a home in the new Ottawa development of Pineglen, where they raised five children—two girls and three boys. Eight grandchildren would eventually follow.
Barbara and Max travelled to Holland to participate in celebrations marking the 50th anniversary of Liberation. A few years later, their celebration of 50 years of marriage attracted many local dignitaries, including Nepean Mayor Ben Franklin.
After Max passed away in 2002, Barbara stayed in the family home for a few years, then moved into a retirement residence. Since moving into the Perley in March, she regularly plays bridge, crochets and goes on outings.
"The staff and other residents are very nice here," Barbara Goble says. "This is a good place for me."