A Gift for Life

During a decades-long career in nursing and education, Marni Crossley had many experiences with end-of-life care. She recognizes that all of them helped her to grow both professionally and spiritually. This is particularly true for her husband's end-of-life journey at Perley Health.
The exceptional care she and her husband received during his final months there inspired Marni to leave a gift in her will to the Perley Health Foundation. "I want to see the great work they do continue," Marni Crossley says simply.
 
Marni was born Margaret Isobel Anfield into a wonderful Christian family in Alert Bay, a tiny island community off the east coast of Vancouver Island. Her mother was a registered nurse; her father was principal of St. Michael's Residential School.
The family lived in several B.C. communities during Marni's childhood before settling in Vancouver. Marni graduated from Vancouver General Hospital's School of Nursing in 1963 and began a career suspended occasionally by children and moves to new cities. Marni settled in Ottawa with her family in 1975.
In the mid-1980s, Marni enrolled in a refresher course to update her nursing skills. One of her instructors was Judi Ferne (Paterson), a highly respected pioneer of palliative care. Marni was enthralled.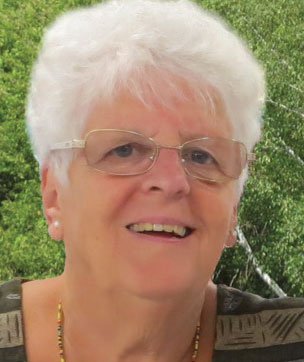 Marni Crossley
"I'm an old-school, comfort-the-sick kind of nurse," she says. "During my career, nursing became increasingly technology based. Palliative care, though, is much more hands-on; it gave me back my nursing again."
Judi Ferne convinced Marni to share her newfound passion through teaching. For the next 20 years, Marni contributed to the rise of palliative care in Ottawa as a teacher and as a supervisor of home-support workers. In her retirement, she has been involved with Hospice Care Ottawa and volunteered with May Court Hospice.
"Ultimately, it's not a matter of whether we die, but how we die," Marni says. "Palliative care is about managing pain, providing comfort measures and helping people find their own journey and a way to a peaceful end."
In September 2014, Marni's husband Richard suffered a fall and he spent a long and difficult time in hospital. "On December 23rd, he was admitted to Perley Health and it proved to be the best Christmas present I've ever had," recalls Marni. "We both felt safe, secure, loved and respected."
Marni was with Richard around the clock during his final days in palliative care. In March, Richard Crossley passed away at Perley Health at age 81. "I walked out of there whole," says Marni. "I am so grateful for the care that Perley Health provided both of us."
Marni joined Perley Health's Friends and Family Council, and is proud to support the institution's recent adoption of PaTH – the palliative and therapeutic harmonization program.
Now in her 70s, Marni devotes her time to volunteerism, friends and family, and to regular exercise. Always active in the Anglican Church, Marni is involved in pastoral care her parish and volunteers for the Anglican Diocese of Ottawa. She considers it a privilege to have helped several friends on life's final journey in recent years, and to follow up with bereavement assistance after the loss of a loved one.
"Death is a part of life," she says. "I'm not afraid of dying, because I am assured by my own faith journey. I believe that I'll go to a better place, safe in the arms of my Lord. I'm not in any hurry to die, but when the time comes, I pray that there will be room for me at Perley Health.