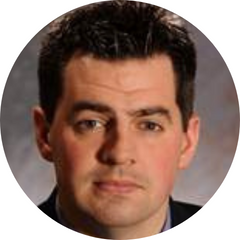 Ryan Kelahear
Director of Business Development and Public Sector Lead for Colliers Project Leaders
Ryan Kelahear is a Director of Business Development and Public Sector Lead for Colliers Project Leaders. Ryan brings more than 15 years of government relations experience to his current role having served at all three levels of government in campaigning, communications, client, and community relations roles.
Prior to joining Colliers, Ryan served as an Account Director with Hill+Knowlton Strategies. Ryan also served as the Acting Chief of Staff to the Mayor of Ottawa and was the mayor's liaison with Council and with community groups from across the city.
Born and raised in Ottawa, Ryan attended Queen's University. He has been involved with several sports, community and charitable organizations.  He currently resides in Richmond with his wife and two children.