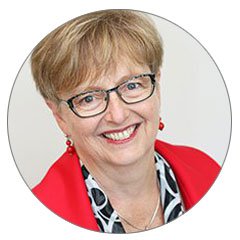 Nancy Schepers, P.Eng. (Vice-Chair)
Former Deputy City Manager, City of Ottawa
Nancy Schepers is a professional engineer and currently an associate of Boxfish Infrastructure Group.
Over the last 30 years, Nancy has held executive leadership roles at the municipal, provincial and federal governments focused on all aspects of policy, planning, construction, operation and maintenance of sustainable infrastructure.  
Most recently Nancy was a senior executive at the City of Ottawa responsible for City building activities including transit planning and implementation and asset management receiving national recognition in the process for the P3 LRT project for Ottawa's Confederation Line and for the City's Comprehensive Asset Management Plan. In recognition of this infrastructure and asset management expertise, Nancy was also honoured with The Queen Elizabeth II Diamond Jubilee Medal.