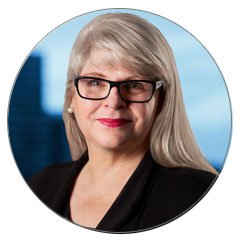 Louise Mercier (Chair)
Senior Defence Industry Executive
With almost 30 years of experience Louise Mercier brings the leadership, strategic planning and managerial experience to build and implement capture strategies for various complex, military industrial programs, ranging in value up to $14B in the Canadian government sector. Named as one of Canada's Top 10 Defence Lobbyists in 2018, her focus is on helping clients develop and implement win strategies while they 'navigate and negotiate' the bureaucracy of all levels of government.
She has specialized in new organic growth in the defence sector in the manufacturing sector, training, IT, various military system integration, and weapons and platforms. She has the ability to build strong partnerships and provide crisp strategic leadership.
Expert in the full range of the business capture process, Louise has helped to win various contracts in various information management programs that include information systems, all level of command and control, warfare, weapon and information systems.
Her ultimate focus is to ensure customer satisfaction remains high to ensure follow on business. She ensures this success with our vast network that includes political networks at all levels and all parties, strong relationships within multiple relevant government departments and strong industrial partnerships.