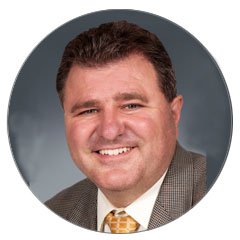 J.L. Gilles LeVasseur
Professor, Business and Law, University of Ottawa
Mr. Gilles LeVasseur has a prestigious record of achievement in a wide range of fields, both in the private and public sectors. He has been awarded numerous degrees in Business, Economics, Health, Law and International Affairs (i.e. B. Adm., Cert. Ind. Rel., B. Soc. Economics, LL.L., J.D. MBA, LLM., Diploma int. law), and post-graduate studies (Ph. D. Studies) at Cambridge University.
As a University professor, he teaches law (international, business, internet, contracts), economics, communications, and business (management, human resources, project management, marketing, financial planning, international business). He also acts as a JAG Officer (Reservist) in the Canadian Armed Forces with an expertise in logistics and finance.
He is a member of a range of professional corporations including the Ontario and Quebec Bars, Institute of Corporate Secretaries and Governance, Certified Management Consultant, American College of Health Executives, Project Management Professional, Canadian Health Executives and Certified Financial Planner.
His experience included the management of projects in the public and private sectors from the drafting of legislation and regulations to prosecutions, policy developments and IT initiatives. He has published ten books in law (Canadian Business and Constitutional Law) and business (Leadership and Governance, Entrepreneurship). Editor of three international private and public management publications and has drafted legislation and regulations regarding E-commerce and other related legal technology issues with the Federal Government and the province of Ontario.
Gilles has also served on several national and provincial Boards of Directors in health, business, minority rights (language, handicaps) and cultural affairs (heritage, military). He was a TV animator on public networks on national and international issues (Gulf War, International Management Practices, How to Start a Small Business, Constitutional System, Labour Relations) and provides on a weekly basis expert-opinions and national issues.
He has received several prestigious awards (i.e. Order of Ontario, Queen's Jubilee, 50th and 60th, Ordre de la Pléade, Honorary Doctorate, Lieutenant-Governor's award for Life Achievement in Heritage and Trust in Ontario and Canada) for contribution to the Canadian society and leadership in associations.