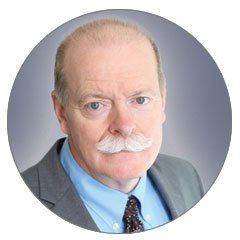 Colonel (Retired) Dominic McAlea
Vice-Chairperson, Military Grievances External Review Committee
Colonel (Retired) McAlea was called to the Bar of Ontario and enrolled in the Canadian Armed Forces in 1981. He then served over 34 years in the Canadian Armed Forces.
During that period, he prosecuted and defended within the Canadian Armed Forces courts martial system, served with the Special Service Force in Petawawa, completed Master of Laws studies in Public International Law at the London School of Economics and Political Science, deployed to the Middle East during the 1st Gulf War, investigated war crimes in the Former Yugoslavia, provided legal advice to SACEUR while posted to the Supreme Headquarters Allied Powers Europe, helped negotiate and draft the Rome Statute of the International Criminal Court, helped develop and promulgate the suite of anti-terrorism legislation post 9/11, completed Master of Philosophy studies in International Affairs at the University of Cambridge, deployed to the Democratic Republic of the Congo and drafted the strategic plan for reforming the Congolese military justice system, worked on the International Military Staff at NATO Headquarters overseeing NATO-led operations in Afghanistan, and then deployed to Kabul as Canada's Defence Attaché to Afghanistan before retiring at the rank of colonel earlier this year.
He currently practices law in Ottawa and the surrounding area.