Team Perley Health Zoom Drop-in Speaker Series
Stay connected while staying apart! Join one or all of our zoom drop-ins made especially for members of Team Perley Health to help reach their training and fundraising goals.
For more information about each speaker please see below: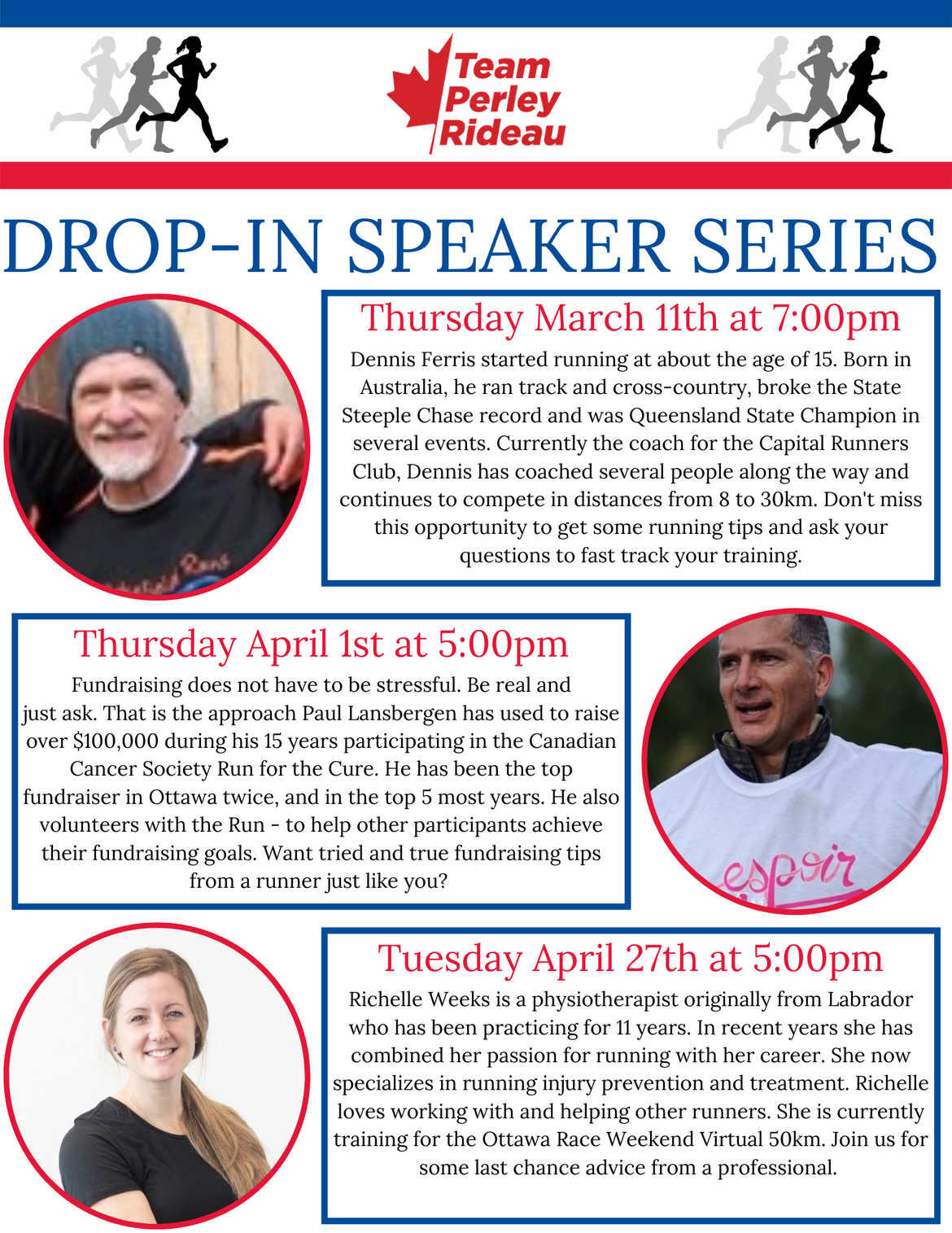 Still need to join Team Perley Health? Register for the Tamarack Ottawa Race Weekend distance of your choice here: https://raceroster.com/34303?aff=7GFRH Watch this video to see how easy it is to sign up today!
View location on Google Maps:
Online with Zoom